Whether it's just settling into my new studio or a small undetected gas leak in my house, I've found myself feeling almost manically inspired this week. I couldn't help it. Some really inspiring stuff has crossed my path recently. I got to bring some dreams to life, I photographed some smart, beautiful ladies, I drank champagne, and squeezed in a quick shoot with one of my favorite little buddies, Taylor.
Shooting with Taylor is aways fun for me and sitting here, working on her latest photos late last night, two things dawned on me:
One: I've been trying to Photoshop a spot on a her nose for twenty minutes that, turns out, it's actually on my computer screen and I really should go to bed.
And two: Whenever anyone asks me about my inspiration from my early photography days, I mostly talk about my three kids. But for just about as long there's really been a forth kid in that mix. She's become a member of my posse.
If you've followed my work for very long, you've seen Taylor Bennett show up often. We've sort of grown up together in a way. I know that sounds strange, me being forty and her just eleven. What I mean is we took many of our first photos together. It might be more accurate to say we've evolved together, rather.
The first image I ever took of Taylor and the most recent image.
For almost ten years, Taylor has been the little girl living down the street from me. Sweet thing, doting parents, sometimes a little shy, and absolutely darling. I chatted with her mom, Kim, many times over the years sitting up at our neighborhood pool, watching our kids play on the the pool steps together. And then one day a photo of her popped on my Facebook newsfeed wearing aviator sunglasses and looking ten kinds of cool and I fell in love. I called Kim, I told her about the idea I had and how I would like to photograph Taylor. The rest is history.
I've been asked a lot of questions about Taylor over the years, fans of her photos wanting to know everything from whether she is my own daughter, to why would I ever put makeup on a girl that young, to "OMG, how is she not famous yet???".
So who is the little girl behind that amazing face? Most of the time she's just a regular eleven-year-old kid dusted florescent-orange fake cheese power and taking selfies. She and my son, Luke, have had burping contests where I have heard her burp so loud it sounded like someone just popped open an ancient crypt in my living room. She has stayed at my house, we've celebratedholidays together, gone on vacation, and sheltered together during a dang tornado. she is the ketchup to my photography french fries. So when her excited mom shares her photos with praise, like "we're the perfect match", what that means is I will literally reach over and flick the boogie our of her nose the same way I would my own children.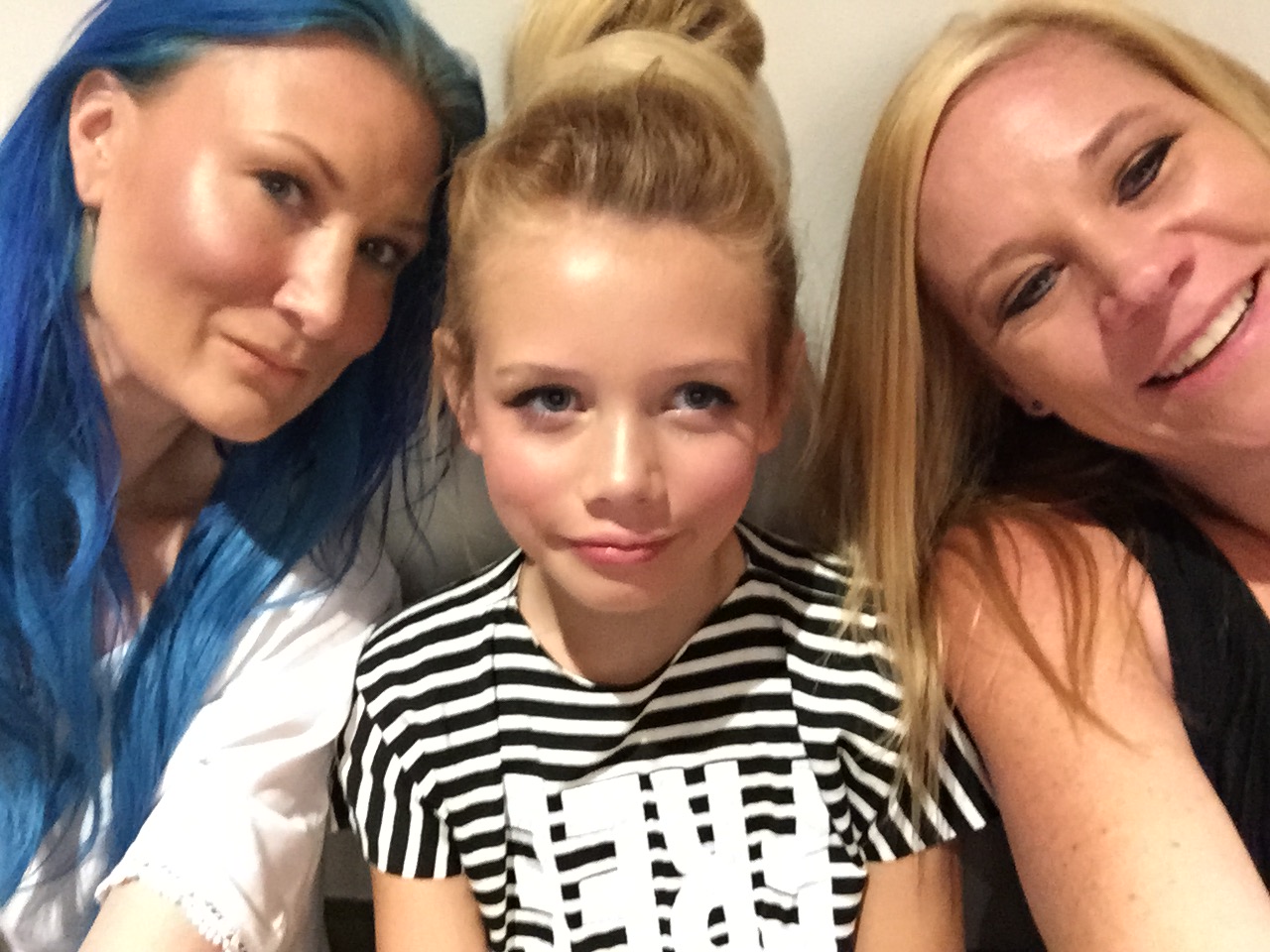 I love having this front row seat to your journey, Tay, it has been my privilege and honor. I can't help but be filled with just a little sense of pride in your accomplishments and when I die I'm leaving all my false eyelashes to you. Every time someone swats what they believe to be a sleeping caterpillar on your eyeball, remember me. Xoxo
Julia
Ten random facts about "Totally Taylor":
1. She's a smarty-pants. Tay is a straight A student, in the Gifted and Talented program, and Beta Club.
2. Taylor was diagnosed with Epilepsy when she was five years old, she has, thankfully, been seizure free for more than three years.
3. She and my son, Luke, are BFF's -and they take a LOT of selfies. I've done several photoshoots with the two of them together (Kim and I have, on occasion, pondered how photogenic our mutual grandchildren might be, and what type of Christmas/Thanksgiving rotation scheduled would work best for us.).
5. She loves her puppy, Shadow.
6. She calls herself a, "cool nerd",
7. She loves Harry Potter, her last birthday was a Harry Potter theme party.
8. For our very first photoshoot, I put Taylor in my wedding dress and had it pinned all the way up the back to fit her tiny frame. (Fun fact: I took that same dress, dyed it beige and put it on Kelly for this shoot Click Here.)
9. Taylor has gone on to shoot with other notable photographers like Max Ermine, Meg Bitton, and Ashlyn Mae.
10. She's a Daddy's girl.
10. One of my most favorite photos ever is of Taylor and Luke on the dock and that amazing sunset.
You can follow the selfie-fest @totallytaylorbennett